Large CNC Machines from Waldrich Coburg
At Waldrich Coburg, precision is our passion. A worldwide leader and innovator in large CNC machines, we've built our trusted reputation as a machine tool manufacturer through sound research, continuous testing and refinement, and a solution-based and collaborative approach to our customer relationships. Our machine tool products are employed in a wealth of industries, including tool and die, aerospace, power generation, construction, mining, shipbuilding, and more. Our customers know that when they have a demanding application, we have the machine configuration to handle it.
Large machine tools we manufacture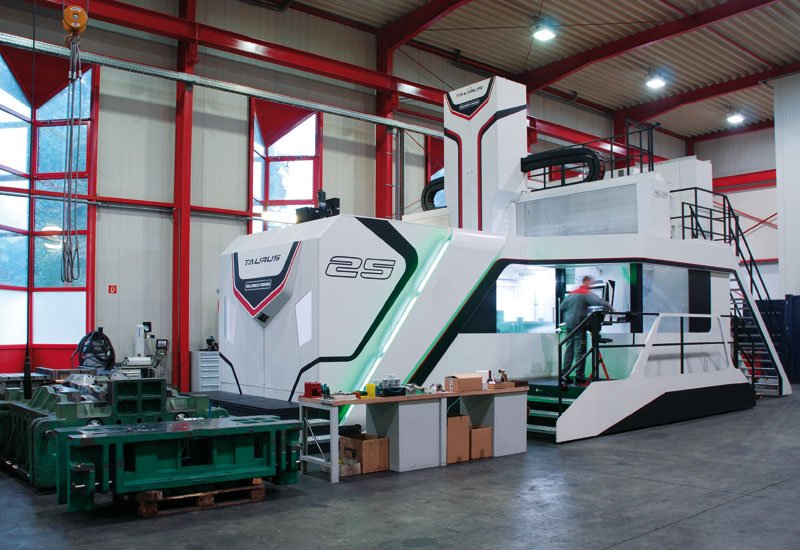 Vertical milling machines
Known variously as portal mills, bridge mills, or gantry mills, vertical milling machines use a variety of spinning tools attached to a spindle axis to remove material from a stationary workpiece.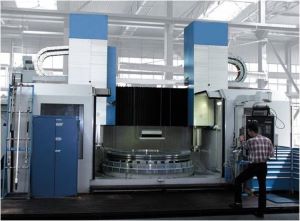 Vertical turning lathes
Often abbreviated as VTL or VBM (vertical boring mill), the vertical turning lathe flips the traditional design on its end, using gravity to steady the spinning workpiece against a variety of cutting tools.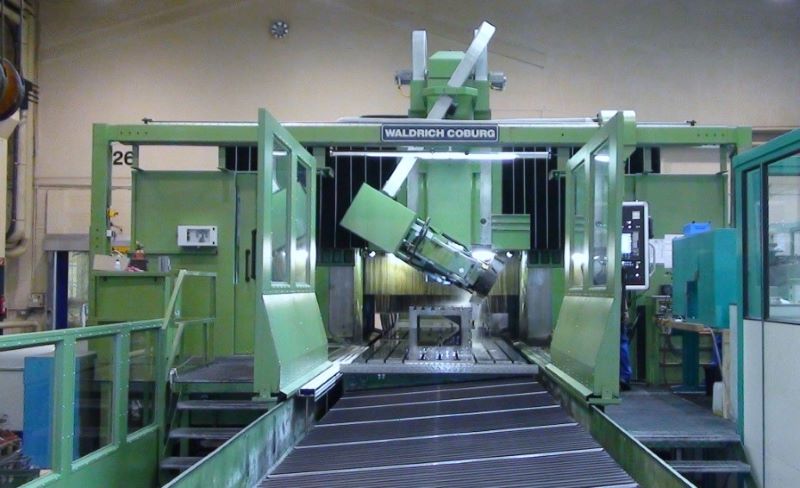 Precision grinding machines
Precision grinding machines utilize an abrasive grinding wheel to smooth away surface imperfections from flat workpieces composed of various materials — both metal and non-metal alike.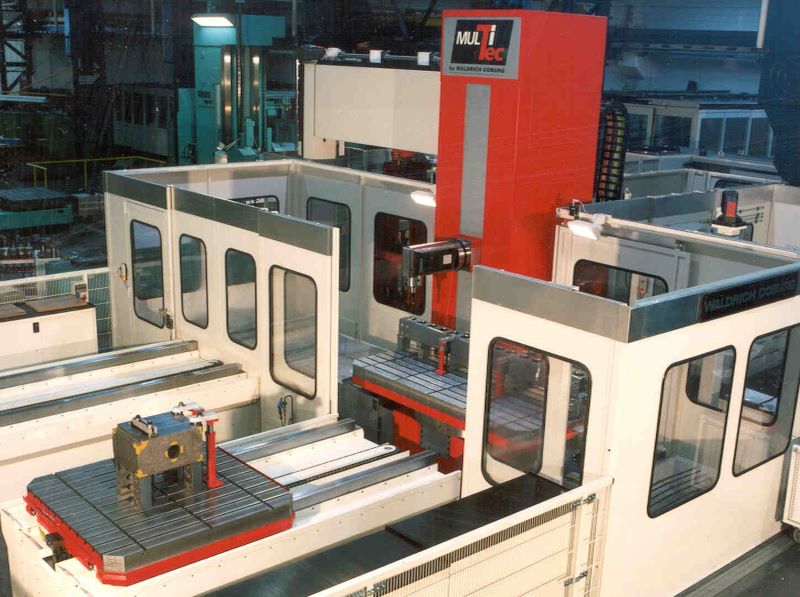 Horizontal milling machines
Optimized for cutting deep and heavy grooves or slots into large workpieces, the horizontal milling machine is often used to shape components for generators, heavy machinery, and turbines.
Why Waldrich Coburg?
No matter what large CNC machine best suits your operations, you can be assured that any Waldrich Coburg product:
Will perform with accuracy, precision, efficiency, and power

Will last, thanks to our adoption of all-hydrostatic guideways

Can be customized or adapted to your unique needs

Will be guaranteed world-class

service and support
Frequently Asked Questions
Which is the best large machine tool for my operation?
The best machine tool for your operation depends on your industry, the desired application, and the available space on your workshop floor. It should be noted that Waldrich Coburg's most popular product lines (vertical bridge mills and VTL machines) are organized by size to address the latter concern. Our friendly
sales representatives
would be happy to guide you through these considerations to arrive at the ideal CNC machining solution for you.
Can Waldrich Coburg install my large CNC machine?
Can I alter or upgrade my Waldrich Coburg product?