North American Sales & Service of Large Precision Machine Tools
Waldrich Coburg is a market leader in the large machine tool manufacturing industry. Our products include horizontal milling machines, grinding machines, vertical bridge mills, and vertical turning machines. In 2005, Waldrich Coburg NA, Inc. was founded in Erie, Pennsylvania to provide sales, service, and spare machine parts for Waldrich Coburg machines throughout the United States and Canada.
Since 2005, the Erie company has grown to include a workshop for rebuilding spindles and spindle units, a warehouse for machine parts, a center for technical support and remote diagnostics, as well as, customer application and programming support. Contact us to request additional information about our various machining products and services.



Services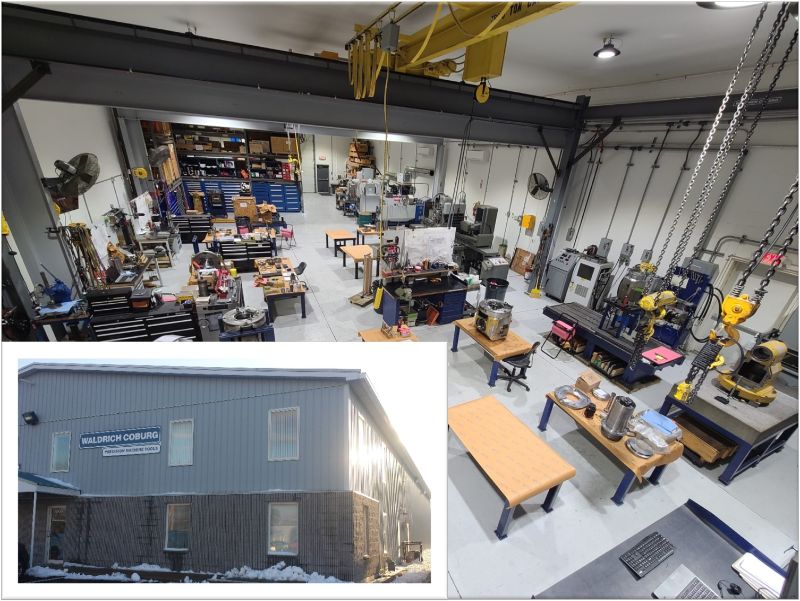 Domestic Service and Support
Second only to the quality of a machine tool is the Customer Support to ensure maximum productivity and uptime. Waldrich Coburg has developed a robust North American Service/Parts Center to provide OEM Service and Parts for the US and Canadian markets.
Waldrich Coburg NA, Inc.
4800 Pittsburgh Ave.
Erie, PA 16509
Vertical Turning Machines
Vertical turning products customized to your exact design and machining technology requirements.
Vertical Milling Machines
We set the standard that others follow with our line of portal milling machines, optimized for accuracy and precision across a wide range of applications.
Convenient Remote Diagnostics
Our service engineers can remotely access Waldrich Coburg machinery all around the world to diagnose malfunctions.