Vertical Milling Machines: Bridge and Portal Mills
Bridge mills or portal mills are vertical milling machines characterized by an adjustable crossrail (creating a "bridge" or "portal"), which allows the spindle axis to travel from end to end of large workpieces. The broader dimensions of this type of vertical CNC machine accommodates more work in a single pass to increase productivity and efficiency. Waldrich Coburg sets the standard that others follow with our line of portal milling machines, optimized for accuracy and precision across a wide range of applications.
Vertical Machining Centers from Waldrich Coburg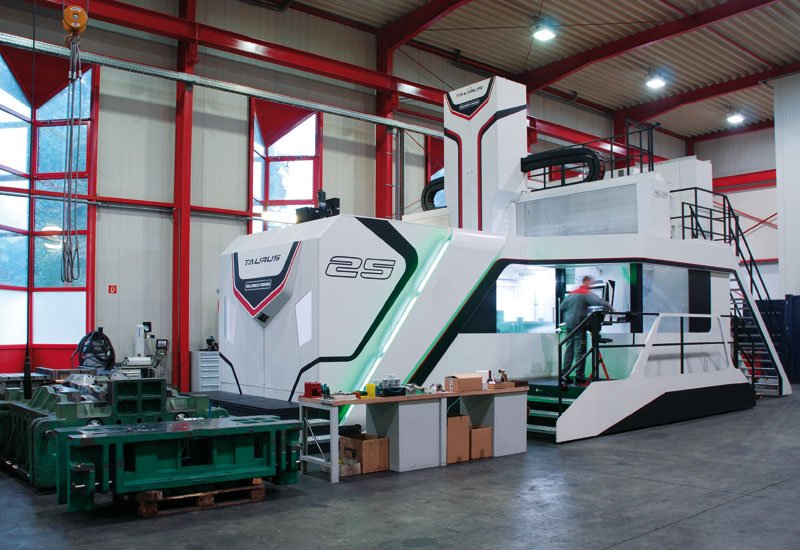 TAURUS Vertical Bridge Mill
Equipped with multiple spindle units for maximum versatility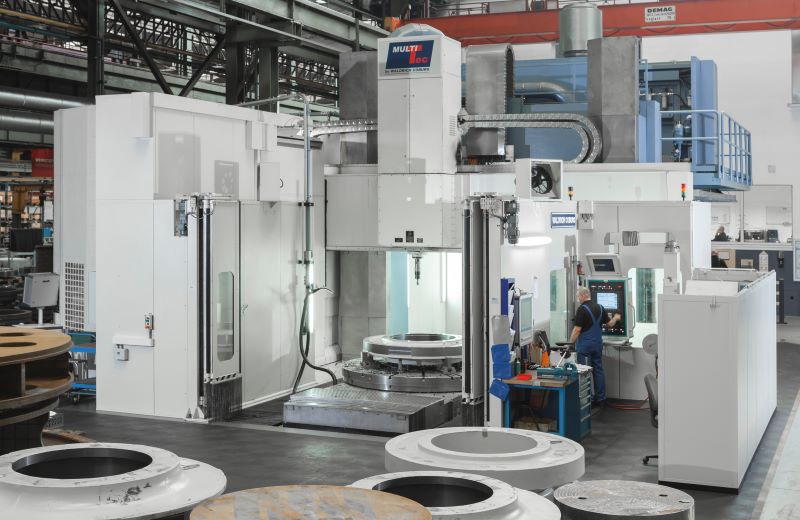 MultiTec Vertical Bridge Mill
Our smallest vertical machining center, available in a number of configurations.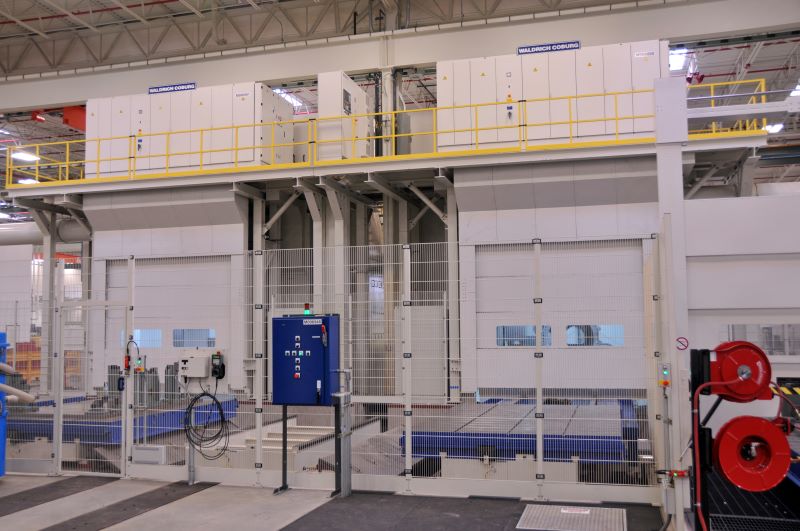 MasterTec Vertical Bridge Mill
Mid-sized portal mill designed to accommodate medium to large workpieces.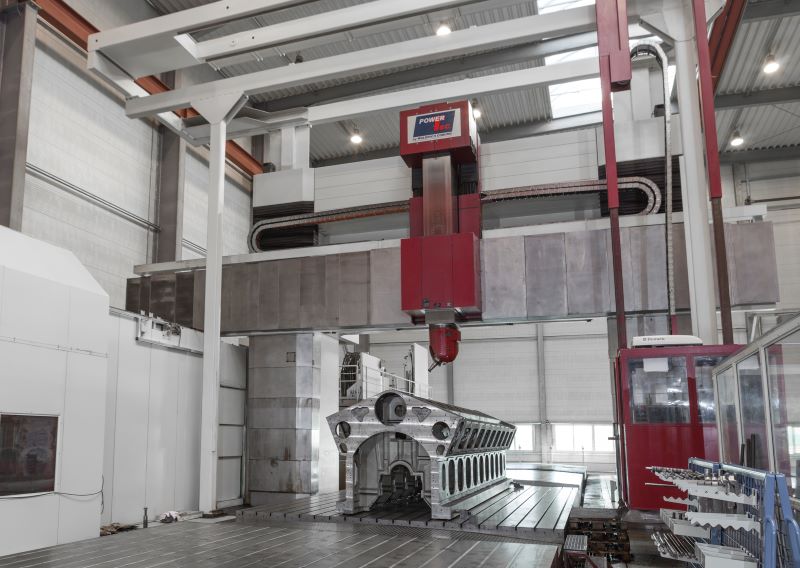 PowerTec Vertical Bridge Mill
Our largest and most powerful model, configured to your needs.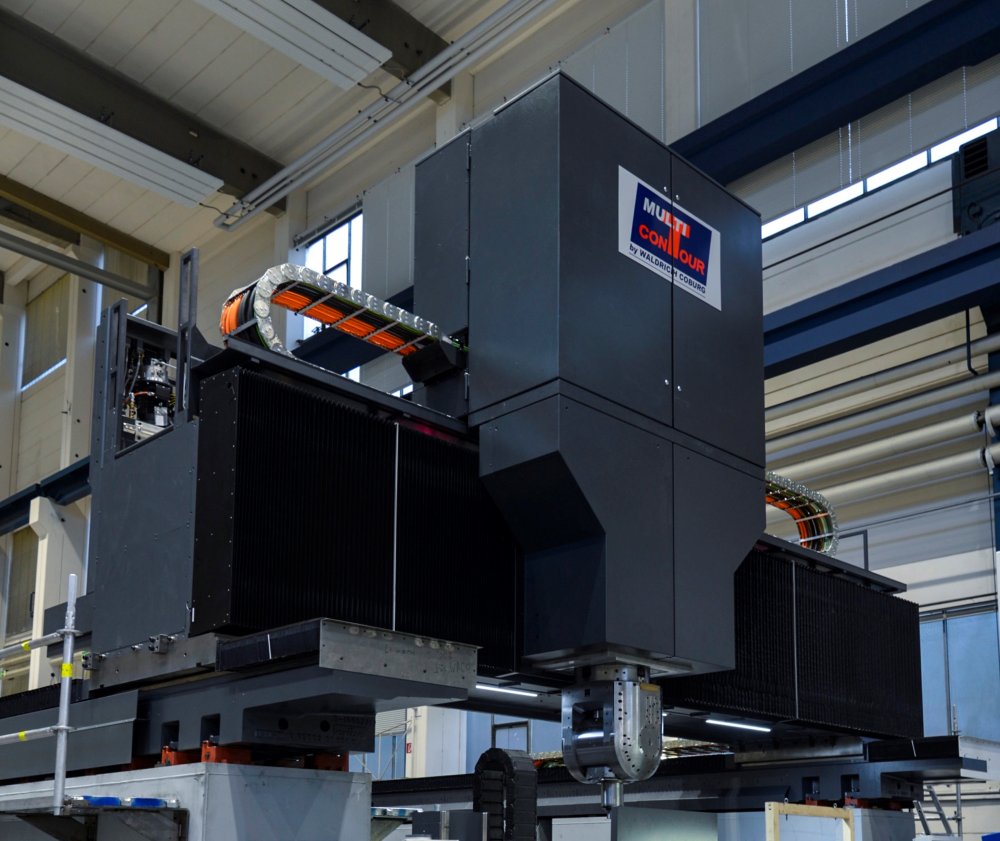 MultiContour High Rail Gantry
5-axis components guarantee highest contour accuracy.
Why choose Waldrich Coburg for large vertical CNC machines?
Waldrich Coburg sets standards for others to follow, especially in the field of vertical milling machines, which we have been continually developing for over 50 years. Our customers rely on us particularly when demanding requirements are placed on complex technologies, accuracy, machining efficiency, workpiece geometry, and productivity.
We also have a team of highly experienced service technicians who provide a variety of services for all of our portal milling machines including on-site machine repair and remote machine diagnostics.
Frequently Asked Questions
What is the difference between a vertical milling machine and a vertical turning machine?
The main difference between a vertical milling machine and a vertical turning machine (aka vertical lathe) is whether the workpiece is stationary or rotating. Vertical mills use a variety of spinning tools attached to a spindle axis to remove material from a stationary workpiece fixed to a machine table, whereas vertical turning machines rapidly spin the workpiece against a stationary cutting tool to shape it into form.
What are hydrostatic guideways?
What are the benefits of hydrostatic guideways?
What industries can benefit from vertical bridge mills?
How do I determine which type of portal milling machine is right for my operation?